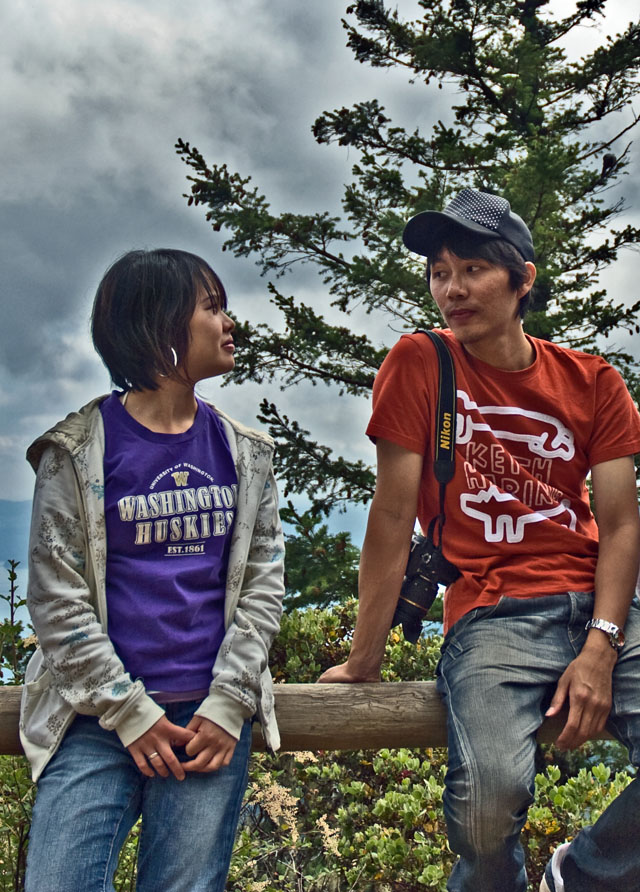 Allen and Jessica glanced at each other, tiring of all the group photos being taken.
For the past two years I've done something. I've gone through and filled out the both the 1040EZ and the full 1040 form with itemized deductions, following instructions as meticulously as I know how (which is very meticulous, trust me). Then, I pick the one that yields the greatest refund, and I file that. It was the EZ form both times.
But earlier today I got my taxes prepared by my local big name tax preparation office off a recent success story about a friends return. I decided to give it a try, why not? I watched them fill out all the same forms from the same data I'd been filing with the last two years, but my return was at least $1,000 more that it has been in previous years. All the numbers add up, there were no secret parts that were not explained to me, and as far as I can tell the whole return was filed without the use of magic.
It did cost $100, but who cares if I get $1,000 more back? Next year, I plan to try to file myself again, and see if the information I've learned from going through this process helps me understand things well enough to get the same results next year. If it doesn't, I'll just have them do it again. If you've been filing yourself for a long time, and you think you could be getting more, you never know if it might be worth it to have your taxes prepared for you.
I'm not saying it's for everyone, but it's definitely getting me more money back this year.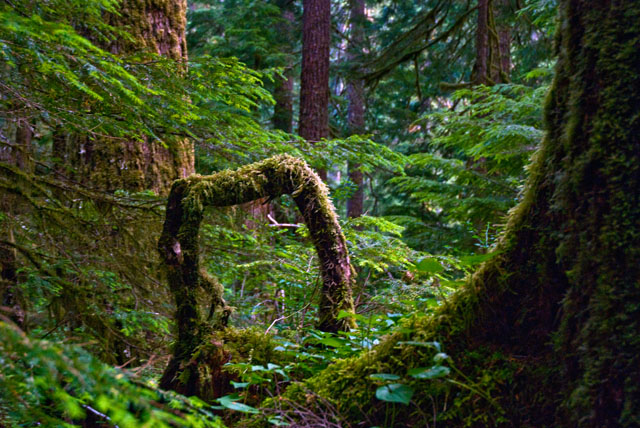 This crooked tree was spotted while walking through Olympic National Park.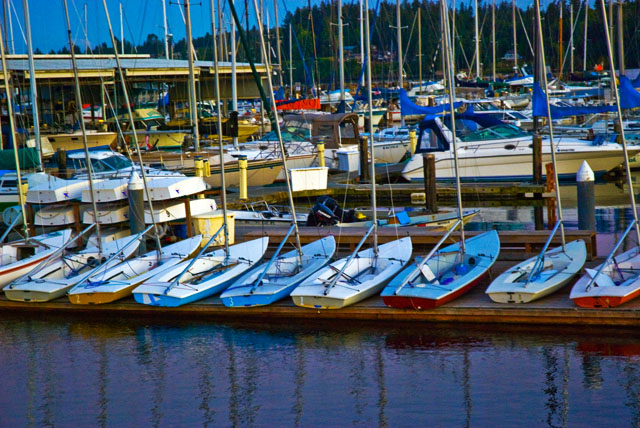 A row of boats near the ferry back to Seattle from the Olympic peninsula.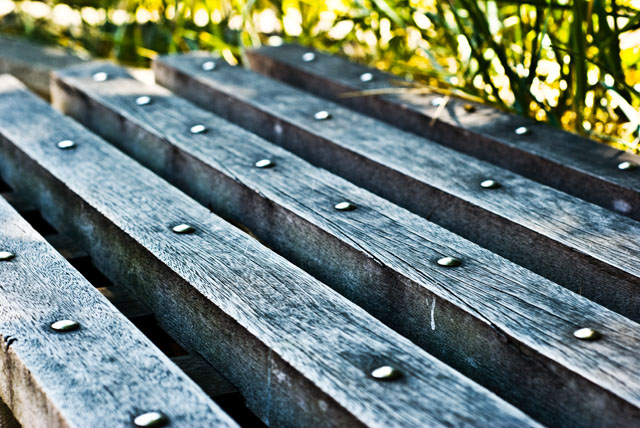 A vacant bench near the UW flagpole.
There is a new blog in town. It's my photo blog. I've been busy taking so many pictures this past year that I've rarely found the time to give them any tender loving care. In an effort to get a little creativity out, I'm going to pull out some of those old pictures one at a time and see if I can give them some added interest. I've been meaning to experiment more, and I'm hoping this blog will get me thinking more creatively. Anyways, click through to the blog, and leave some comments to let me know what you think.
Also, I've finally squared away the layout for my site, and where the feeds will be. So, feel free to subscribe if you're into that RSS thing. There are feeds for both my main blog and photo blog in case they are not both of interest to you. You can find them both at the bottom under feeds.
P.S. I'd like to give Sean Sperte credit for the design of the little blog/photo button in the top-right. I was having a hard time figuring out an unobtrusive design to flip between the two blogs. (Update: This design has subsequently changed to accommodate more pages.)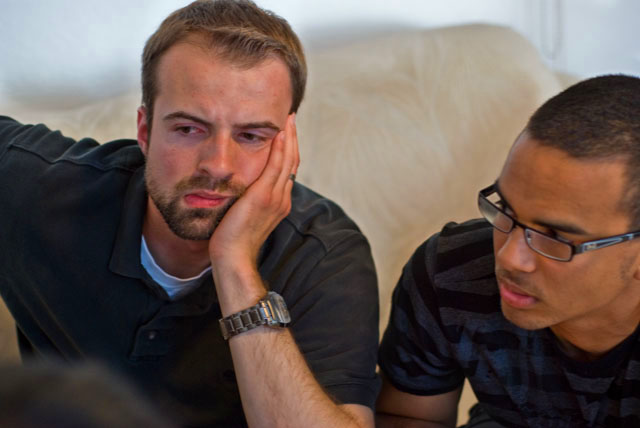 Dave and Chris are puzzled at Kwadwo and Jamie's engagement party.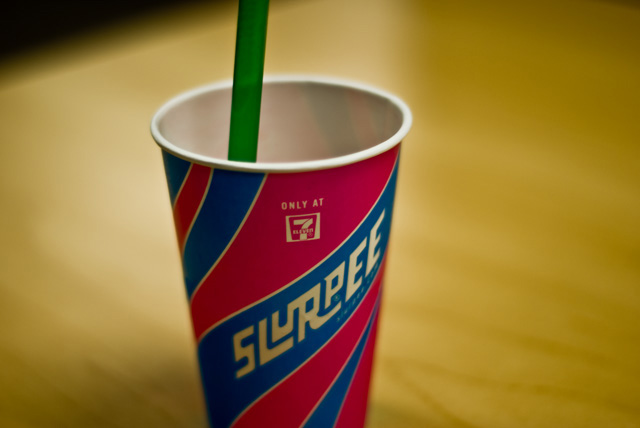 This was the first picture I took with my D80. It also helps mark the date. It was July 11th (7/11) free Slurpee day.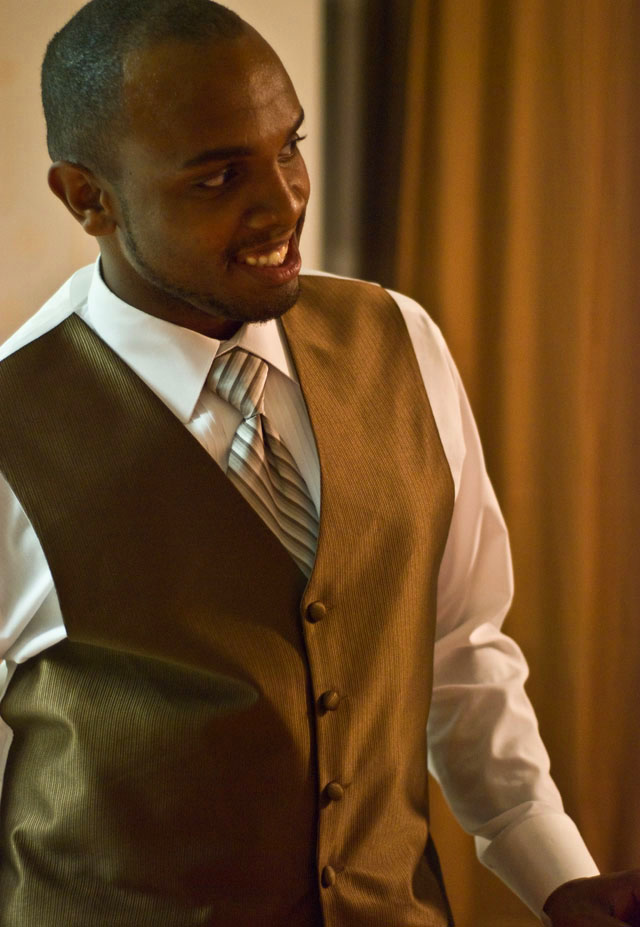 Tymon cleans up real nice.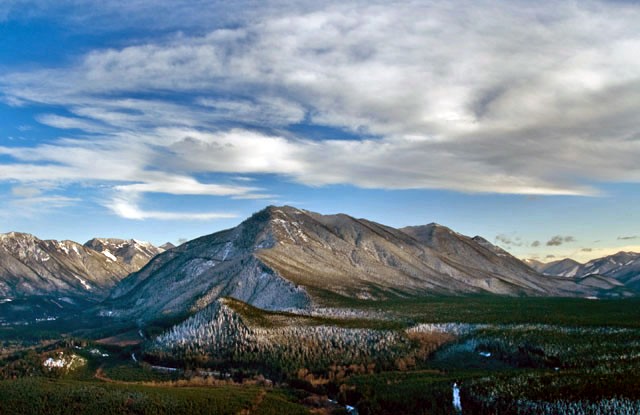 This is the view from the top of Rattlesnake Ridge, a two mile uphill hike just south of North Bend, WA.
This is a famous audio of SM Lockridge's That's My King. It's been put to some dynamic typography that I found on vimeo today via the "likes" on the Generation Church page, and I thought I'd share it with you. It has been slightly edited for length. You can find the full 6min+ audio if you look for it.
That's My King! Glory to God!
Windows XP is my work operating system, not by choice mind you. Recently the Safari 4 Beta was released (Apple's internet browser), and I like it so much I wanted to set it as my new default browser. It wasn't as easy of a task as it should have been.
There was some good information on the apple support forums, but it wasn't very explicit so I'd like to detail the process here in case anyone else wants to set it as the default.
This may not be an issue for you, first try to set it as the default from Safari's Preferences
Click the [Start] button and select the [Run…] menu item
Type 'regedit' into the text field and click [OK]
Inside the Registry editor expand the HKEY_CLASSES_ROOT folder
Scroll down to the 'http' folder and expand
Expand 'shell'
Expand 'open'
Select the 'command' folder
You should see a single entry with a browser in the Data field
Double click the (Default) name
Enter "C:\Program Files\Safari\Safari.exe" -url "%1" (with the quotes) in the Value data: field and click [Okay].
Repeat the last few steps on the 'https' folder as well
The poster on the apple thread tries to make it sound like this is a Firefox issue. But Firefox works fine as a default browser, and even lets you switch to other browsers like IE and Chrome without a problem. This is an issue with Safari not setting the necessary keys to make it the default.
Hopefully this solves the problem if you had this same issue. Happy browsing.
Since updating my blog, I've been thinking about all the revisions I've made since first starting my site. I've checked them all out on the internet archive and compiled a list of all the different revisions. Many of the images have been lost, but what remains still gives a pretty good idea of how the sites looked:
And that leads up to the blogger blog I was using until this past weekend.
I actually had a site quite awhile before the first one listed, and I think it might have been hosted by angelfire or something similar. However, I can't for the life of me remember where it was located, and I'm assuming all hopes of ever finding it again died with my AOL email account (R.I.P.).
My friend Ryan saw my old site and generously offered to host it free of charge on his new (at the time) server, where my site has been for the last 6+ years. I have only caused his server to be "slashdotted" once, after posting pictures of an Nintendo Entertainment System I gutted and turned into a PC which found their way onto some forum.
Hurray, I'm done with blogger. I'm moving on to bigger and better things. Welcome to my new blog powered by ExpressionEngine (thanks Sean). It's pretty rough right now, but it will be getting better in the days ahead. I was sick of dealing with many of the issues with blogger. They had a good two weeks of downtime recently where I was unable to post.
Expect some changes shortly, and keep checking back. I don't have the RSS/Atom feeds up yet. If you were subscribing to my feed you should probably remove it, and I'll try to get a new one up soon.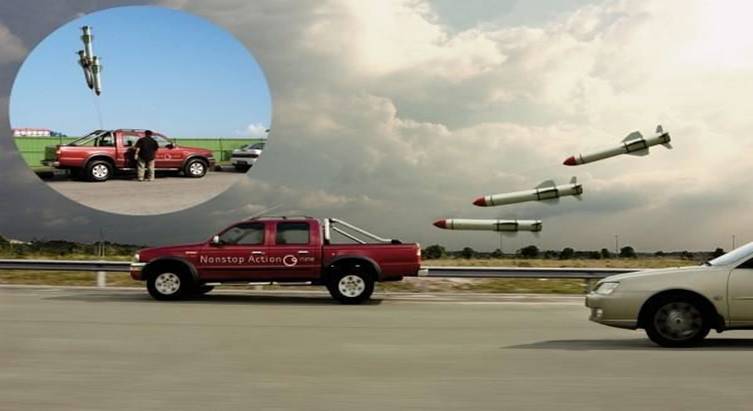 This picture was just sent to me, and I'd like to share it with you. This guy tied these balloons to his truck, and drove crazy fast down the interstate. Can you imagine seeing this car fly past you with these three missiles tailing it? It is definitely a good way to draw attention to yourself.
I'm knowingly posting this image that I don't own the copyright too. If this is your image please let me know so I can give you credit, or link to your copy of the picture.
It turns out that the data that suggested the ice was melting at a catastrophic rate was based on an older method of determining where ice exists. The scientists were sticking with an older, less accurate model for tracking the extents of sea ice. Why would they avoid using a newer, better model?
We do not use [the newer] data in our analysis because it is not consistent with our historical data.
Basically, their old data was inaccurate, but they kept using the old tracking model so it would match their old (may I reiterate, inaccurate) data. Well, I read a book by Plato that said there are only four elements: fire, earth, wind, and water. That is what all my old data is based on, so I'm going to ignore this whole periodic table of elements nonsense. This was all discovered when some people saw the charts showing "open ocean" in places that ice clearly exists. It turns out they could have underestimated the amount of ice that exists by up to 500,000 square kilometers.
Call me when the sea level rises fifty centimeters.
This wired article was just in my news stream. It's about geeks proposing in a manner consistent with their geekiness. The one that stuck out to me is a man hacking Chrono Trigger (among my top three favorite games of all time) to add a whole new area for his girlfriend to explore.
Frankly, I can't see myself ever doing anything like this, but I have to give props to these guys. It's definitely inventive.
It's true that I've been quite vocal on the topic of hating junk email, forwards, and the like. However, there are definitely times where it's appropriate to send out an email to a wide audience. Perhaps you're delivering a schedule, or changing plans for an event you are in charge of.
Realizing that some people might want to keep their email confidential, you should make use of the Bcc: field for the address list. This stands for blind carbon copy, and it sends the email to a recipient just like the To: field except their address isn't visible to anyone else receiving the message. Also, people will be viewing the emails on many very different machines across Macs/PCs/Phones not to mention a variety of browsers.
Keep your messages simple, so they are most likely to be readable to everyone. Avoid colored text and images, and stick with the default font for whatever email program or webmail site that you're sending email from. Having a mailing list for a lot of people is a big responsibility, use it wisely :)
Update: My Dad reminded me that you should always be conscious when sending emails to large groups of people that they can often be flagged as spam. Make sure you check the restrictions for your email service about how many people you can send to.
This morning I posted my five thousandth photo on flickr. It's been said by some that I shouldn't post them all. However, I take lots of pictures of friends, and I want to give them a place to find all the photos I've taken of them.
We had our February Soul Unity dinner for international students this Sunday. We played a new game that I called "Ultimate Rock-Paper-Scissors" which was very fun (at least to watch). I had a great time taking pictures as it was my first good opportunity to use my new three hundred millimeter lens. There were shots that I definitely wouldn't have been able to make with my other lenses. People act much differently when they sense a camera nearby. This picture of my friend Mina was one of my favorites of the whole night. Go to flickr to check out the rest.
Earlier tonight I got a new camera bag. I've been trying to start putting up videos from time to time, and thinking of random things to record. This seemed like the perfect opportunity. Check out the video below to see me take you through my new camera bag.
If you are in the Seattle area and would like my old bag let me know.
Have you heard of this 'facebook' thing? It's a site for you to keep up with your network of friends while you're online. The problem is sometimes you get this request to confirm friendship from someone, and you aren't quite sure who it is.
There are two things that frequently prevent me from 'accepting' a friend request. Number one, if your profile picture doesn't have your face in it, I have a significantly lesser chance of being able to identify you. Secondly, if we've never had a conversation face to face, chances are we might not have much to talk about online either. I really want to keep a network of people I have some meaningful connection to, because to me that's what social networking is all about.
I'm not saying these should be part of everyone's criteria for accepting friends, but they're two of the things that I pay attention to.